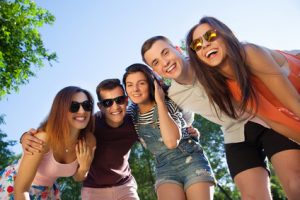 Summer Polish language courses in Sopot
for beginners and intermediate users. Spend your holiday with learning.
Why is it worth it? Read here.
The courses begin every Monday from July until the end of summer. Register here
Standard daily summer course
If you would like to improve your knowledge of Polish during rest, then SUMMER POLI COURSES are just for you. A language course in Poland includes 10 lessons a week (90 minutes a day) that will help you improve the way you speak in Polish in speech and writing. The summer Polish language course includes general, practical and theoretical classes as well as cultural studies lessons. Price 250 PLN / week
Intensive daily summer course
The intensive course in POLI differs from the standard summer course only by the number of classes per week. So in this course we offer 30 lessons per week (4.5 hours per day). Thanks to the intensive course you can get significant progress in learning in a short time, also for professional purposes. Meets the requirements of ERASMUS +Price 750 PLN / week
What is ERASMUS +? Look here.