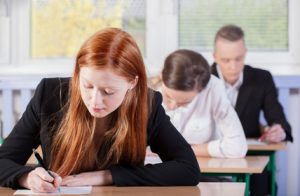 The State Commission for the Certification of Proficiency in Polish as a Foreign Language announced the date of the second examination session on 15-16 June 2019. The exam will be conducted at levels B1, B2 and C1 in a group tailored to the needs of adults and at level B1 in a group tailored to the needs of children and adolescents. Learners at the age of 14-17 can join the test in this group. Sign up for an INTENSIVE EXAM COURSE at POLI Center , it starts 10 may 2019.
See the list of exam centres and the deadlines for submission in cities: Gdańsk, Gdańsk, Warszawa, Bydgoszcz, Kraków, Lublin, Przemyśl, Rzeszów.
All foreigners and Polish citizens permanently residing abroad may take the examination regardless of the place, time and manner of preparation. A certificate in Polish as a foreign language is the only state document confirming the proficiency in the Polish language.
A high school or university diploma of Polish school or studies conducted in Polish exempts from the obligation of taking the examination. Exemption means awarding the certificate in accordance with paragraph 30 of the Regulation of the Minister of Science and Higher Education of 26 February 2016.
More information about the examination: Exam Structure & Rules