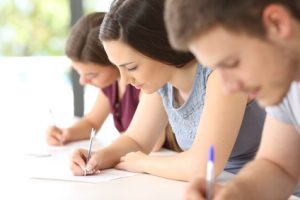 International Certificate in Polish
State exams that end with obtaining a certificate confirming the knowledge of Polish as a foreign language are designed to determine the skills they have, regardless of the institution of the course, the curriculum, the materials and methods used. Knowledge of Polish is defined as the ability to understand modern Polish and the ability to use Polish as spoken and written language.
How to prepare for the exam effectively?
The sooner you decide to take the exam and start preparing for it, the greater your chances of getting a positive result. If you are learning Polish at a language school or university, ask your tutor who knows your strengths and weaknesses and advises you on which level of skill will suit you. Then, examine the standards of the exam requirements with them. The next step is to immerse yourself in Polish. Listen to Polish songs, watch TV. Read newspapers and books. Search through the Internet for people to whom you will be able to write in Polish. Write e-mails and speak on the phone with your Polish friends. This is the best way to check and improve your language skills. The exam is conducted on different levels and can be attended by adult foreigners and Polish citizens permanently living abroad. In our POLI Language Center we organize intensive preparatory courses for the exam. We cordially invite young people and adults.  Exam preparation courses are on offer.